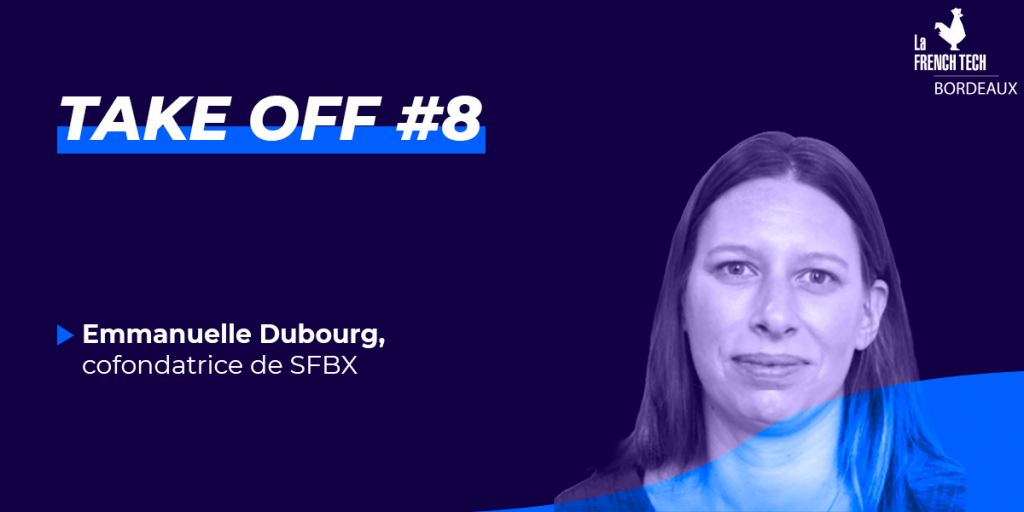 Personal data: how SFBX seeks to restore trust
Our COO and co-founder, Emmanuelle Dubourg, answered questions from French Tech Bordeaux, to share our vision of the world of personal data.
The Take Off interview] Based in Bordeaux, SFBX is interesting in more ways than one. The young company, created in 2017, works on the subject of personal data. Editor of a platform for collecting user consent, it rejects the label of startup and defends a very long-term vision, mixed with pedagogy. This long interview format allows Emmanuelle Dubourg, co-founder of SFBX, to address a wide range of topics: the general public's lack of knowledge about personal data, the beginning of awareness caused by confinements, the still incomplete maturity of the market...
When it comes to personal data, it is difficult to avoid very sharp arguments. This tension, which has crystallised around advertising cookies, was recently highlighted once again. In April, with the end of the French CNIL's tolerance, Internet users were astonished to see "wall cookies" displayed on some of their favourite websites. The choice was between paying two euros or accepting to hand over their personal data. This episode further illustrates the trial and error surrounding the subject. In Bordeaux, a young company has taken up the subject. Created in 2017 under the name Chandago by Emmanuelle Dubourg and Bruno Delcombel-Delbos, it has since been renamed SFBX (for safebox). Its mission: to offer tools that enable content publishers to "restore trust" with their users.
SFBX spares no effort to make the market evolve, setting up as cardinal virtues education, awareness and user experience in the service of understanding. Without any angelism or desire to stigmatise, Emmanuelle Dubourg paints a picture in this interview of a market that is simply learning.